Our Partners
Financial advice you can count on.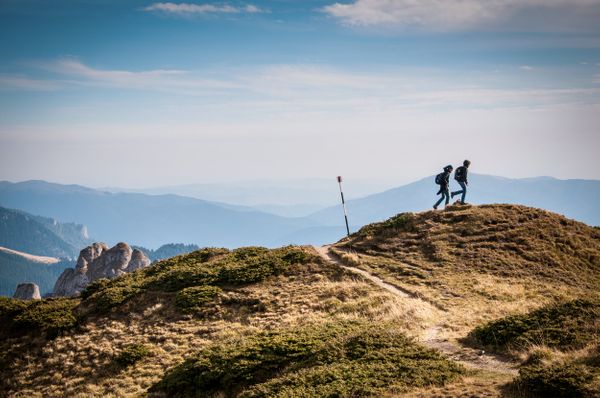 Our Wealth Management Partners
THE JOURNEY TO FINANCIAL INDEPENDENCE DOESN'T HAVE TO BE A SOLO ONE.
WE TAKE OUR FIDUCIARY RESPONSIBILITY AND WEALTH MANAGEMENT SERIOUSLY. HERE ARE A FEW OF THE FINANCIAL FIRMS WE HAVE RELATIONSHIPS WITH CURRENTLY.
TD Ameritrade
While entrusting J. Martin Wealth Management with your investments, you can feel confident your money will be safe and secure. Our client's accounts are held at TD Ameritrade. Their electronic trading system allows us to manage and oversee our client's accounts efficiently. Their reporting system sends your tax forms and monthly statements directly from the custodian, TD Ameritrade, to you the client.
Howard Capital Management
Howard Capital Management, Inc. (HCM) is an SEC-Registered Investment Advisory Firm, offering professional wealth management services to private clients, through separately managed portfolios, retirement tools, self-directed brokerage accounts, and proprietary mutual funds. The investment strategies used at HCM are tactical in execution and seek to be defensive. As a fiduciary financial advisory firm, J. Martin Wealth Management & HCM believes this management style is a powerful, straightforward solution to navigating market volatility while striving to drive performance and hedge against inflation.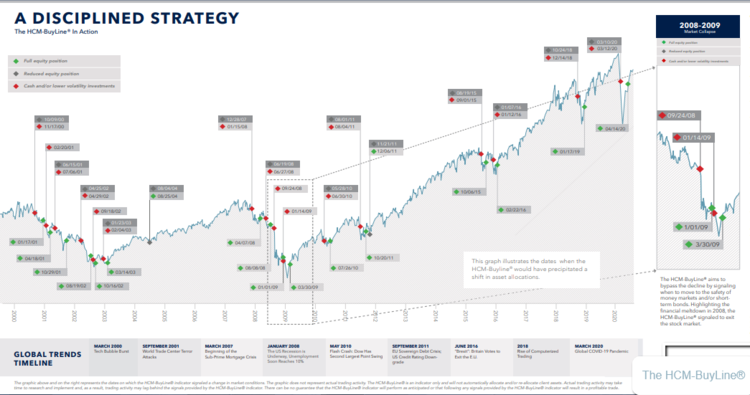 The HCM Buy-Line® strives to protect capital in market downturns while seeking to outperform the major indices during market upswings. The chart illustrates when the HCM Buy-Line® has been triggered.
Taiber Kosmala
Taiber Kosmala is an SEC Registered Investment Advisor offering professional wealth management. They are a trusted member of the team and we work closely with them to build an investment program that meets your needs and objectives. They add significant value through a consistent and disciplined approach to wealth management. They use an active approach when it comes to investing. Their belief is, clients are more concerned about avoiding big losses than hitting grand slams and they approach wealth management with that mindset.
Redwood Investment Management
Redwood Investment Management manages RiskFirst® investment solutions. An SEC Registered Investment Advisor offering professional wealth management and investment advisory services. Through their RiskFirst® process rooted in clear, defined, achievable expectations, they support a planning-focused approach to wealth management with the goal of better outcomes for our clients. Their approach to investing aligns well with our financial planning approach.
WEALTH WATCH ADVISORS
Wealth Watch Advisors is a discretionary, fee-based money management firm providing wealth management and financial advisory services. Their tactical asset management solutions are unique, in that they have an emphasis on downside protection and risk mitigation. With their broad lineup of professional tactical asset investment managers, we have investment solutions for any prospective client. The numerous investment strategies available to us can allow our clients to reach their financial goals, while still permitting them to sleep at night. Their wealth management strategies align well with our financial planning mindset.